Reliable point-of-care testing for SARS-CoV-2 with validated antibodies
SARS-CoV-2, the virus responsible for COVID-19, has caused around 5 million deaths globally and numbers continue to rise. Point-of-care (POC) testing helps prevent the spread of SARS-CoV-2 by identifying infected individuals to limit their contact with others. However, for POC testing to be effective, it must be able to quickly and accurately detect the virus in patient sample material. Of the different types of POC tests used for detecting SARS-CoV-2, antigen tests rely on rigorously validated antibody reagents that can be produced consistently at scale to provide almost instantaneous results.
What types of test are used for detecting SARS-CoV-2?
Two types of test are used for detecting SARS-CoV-2, both of which use patient sample material derived from a throat or nose swab. Nucleic acid-based tests detect viral RNA using RT-PCR and are typically performed by specialized operatives in a centralized laboratory. Antigen tests instead detect viral proteins via a lateral flow immunoassay (LFIA) or an enzyme-linked immunosorbent assay (ELISA). Of the different methodologies available, LFIA enables testing to be performed by non-experts away from the laboratory environment and delivers results within minutes. A further application of both LFIA and ELISA involves detecting anti-SARS-CoV-2 antibodies in the blood to determine whether an individual has previously had COVID-19. Both antigen and antibody tests depend on high-quality antibody reagents to deliver reliable results.
Supporting POC testing for SARS-CoV-2
Antibodies used for detecting SARS-CoV-2 are typically raised against one of the four structural proteins – spike (S), envelope (E), membrane (M) and nucleocapsid (N). Often, two different antibodies that each recognize the same viral protein are used in combination since this approach increases specificity for more accurate results. When identifying antibodies for POC assay development, it is important to select those that are supplied with comprehensive validation data demonstrating selective binding to the intended target. Choosing matched antibody pairs can save time and money as well as helps minimize the risk of generating false positive results.
We offer a broad range of high-purity SARS-CoV-2 antibodies for POC testing and continue to expand our product offering as the COVID-19 pandemic unfolds. Antibody validation strategies include assessment of immunoreactivity, sensitivity, and cross-reactivities, as well as detailed kinetic analysis based on biolayer interferometry (BLI). Additionally, testing on patient sample material and provision of matched antibody pairs provides confidence in assay performance, helping bring your product to market sooner.
To discuss your needs with one of our team, please get in touch today or email us at sales@medixbiochemica.com.
Latest updates
We provide a wide selection of SARS-CoV-2 antibodies and recombinant antigens to support the IVD test manufacturers in COVID-19 related assay development.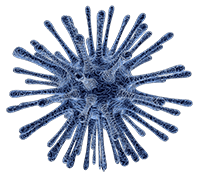 Our R&D team is actively working to develop a recombinant SARS-CoV-2 Spike RBD Omicron variant protein and it will be available soon!
Reactivities with different coronaviruses and SARS-CoV-2 variants for our nucleocapsid antibodies

Molecular diagnostics
Our molecular diagnostics reagents include ready-to-use RT-qPCR master mixes, reverse transcriptases, robust Taq polymerases that are optimized for the rapid and multiplex detection of SARS-CoV-2 viruses as well as other respiratory viruses.
Our isothermal nucleic acid amplification mixes (Fast Bst RT Mix) allow rapid and highly sensitive detection of SARS-CoV-2 viruses within minutes.
Our optimized RT-qPCR master mixes display robust sensitivity and out-perform major competitors' reagents for the detection SARS-CoV-2 variants.
For technical advice on SARS-CoV-2 assay development and mastermix optimization, contact us at MDx@medixbiochemica.com
See our full list of molecular diagnostics reagents portfolio:
Native control proteins and biological specimens
We support COVID-19 related test development by providing native control proteins and biological specimens, including:
Control material proteins for IgG, IgM and IgA
Rheumatoid Factor concentrate used in interference studies
Biological products including:

COVID-19 cross-reactivity serum/plasma panel
COVID-19 confirmed positive & negative serum/plasma samples
COVID-19 confirmed positive & negative nasopharyngeal or anterior nare swabs
COVID-19 confirmed positive & negative saliva samples
COVID-19 confirmed positive & negative nasal fluid samples
COVID-19 related biomarkers
In conjunction with direct SARS-CoV-2 testing, several biomarkers, such as CRP, SAA, PCT, IL-6, D-dimer and ferritin, can be useful in assessing the disease status of COVID-19 patients.
An insightful summary on the current status of COVID-19 research was recently published in Nature Reviews Cardiology: "Cardiac involvement in the long-term implications of COVID-19".